If you've been considering expanding your horizons, making a positive difference and having the time of your life all at the same time, a SmileTree dental mission trip could be "just what the doctor ordered!" Whether you are a dental professional, assistant, hygienist, or lay person, SmileTree offers opportunities in some of the most amazing destinations worldwide.
As a volunteer dentist with IVHQ, you will have the opportunity to volunteer abroad in Tanzania, Nepal, Guatemala, and Cambodia. There is also an opportunity to serve in the state of Ladakh in the Leh District of India's Kashmir Region.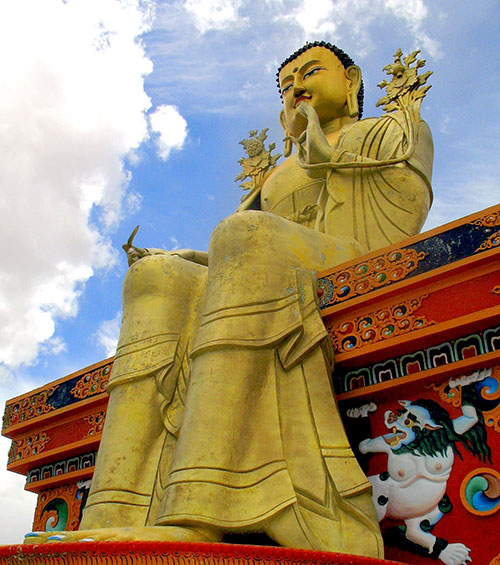 Statue of Maitreya at Likir Monastery, Leh District
Volunteering to serve in one of our overseas Dental Missions affords you an opportunity to "give back" to those for whom routine dental care is otherwise a distant dream. You will engage in incredible cross-cultural exchanges, make new friends, and derive a deep sense of satisfaction, all while gaining valuable dental experience which can help advance your career as a dental professional.
Simply complete the SmileTreeLeaflet form to learn more about these amazing opportunities!